Eligibility period
Recent achievement (2012-2021)
Gypsum product manufacturer
PLACOPLATRE
Architect/Designer
Henri PARET
Builder/Contractor
LA STAFFERIE DENIE
Project start/Completion date
October 2018 – July 2019
The main challenge was to give to an ancient master house an elegant new aspect.
Following the architect plans, the contractor proposed different designs to enhance empyreal style, with unique pieces of staff in bedrooms, lounges, reception, hallways, ventilation grids. Over 30 patterns, decorations, were prepared in workshop and bonded on site.
For this purpose, creation of models with sculpture was the first step. Then elastomer mold was created that allows the model to be reproduced up to 150 times.
For a 1m x 1m dimension mold, the weight is 60kg.
Drying conditions were very strict to obtain perfect patterns (over 24 hours, from 30 to 35°C).
The decorations created in workshop were then glued on site and decorated by a painter to give a marble effect.
In the restaurant, work was also requiring exceptional softness, because of high curved ceilings. In summary, almost everywhere, plaster details (stairs, rooms, doors, bathrooms…) give an old and luxurious aspect.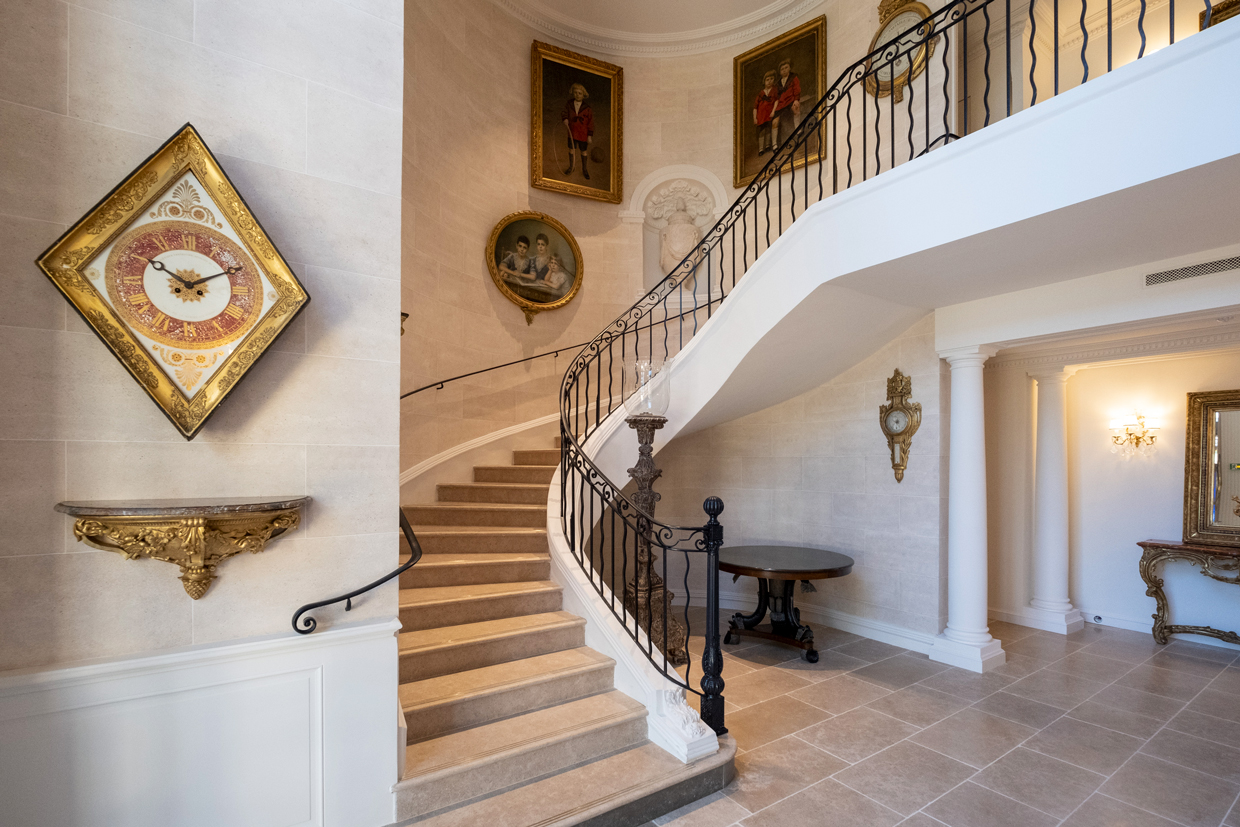 What key aspect(s) of the New European Bauhaus initiative does the project fit best with?
How does the project contribute to these aspects?
Concerning sustainability, only 2% of waste was produced. Plaster and water were recycled. For this, during the drying phase, water was collected from humidifiers and then reintegrated in the plaster manufacturing. The quality of the detailed workmanship and the meticulous work were key to obtain the desired aesthetics for the project.