Eligibility period
Recent achievement (2012-2021)
Gypsum product manufacturer
Placoplatre
Architect/Designer
TETRARC
Builder/Contractor
A.Y GOURAUD
Project start/Completion date
November 2015 – February 2018
The monolithic-inspired Centre des Congrès, in Jonzac, comprises several event rooms over its 3 000 m² surface. The entrance hall, with its important height (10 m, 600 m²), particularly challenged the contractor to high levels of technical expertise.
The architect designed spectacular ceilings and walls, which included multiple angles and slopes using Gyptone® Activ'Air®.
To maximize acoustic performances, perforated panels were creatively arranged on the ceiling, with a specific layout work between full boards and acoustic boards.The acoustical survey considers the acoustic insulation and reverberation.
Expansion joints were placed in very precise places, on angular finishes, and were quite thin to be almost invisible and obtain a great aesthetics.
Alcoves of light were created to have access to natural light, requiring perfect finishes. Light spots were also incorporated inside the perforated acoustic boards. All dimensions were taken from a zero point (reference) in the building, requiring a very rigorous work.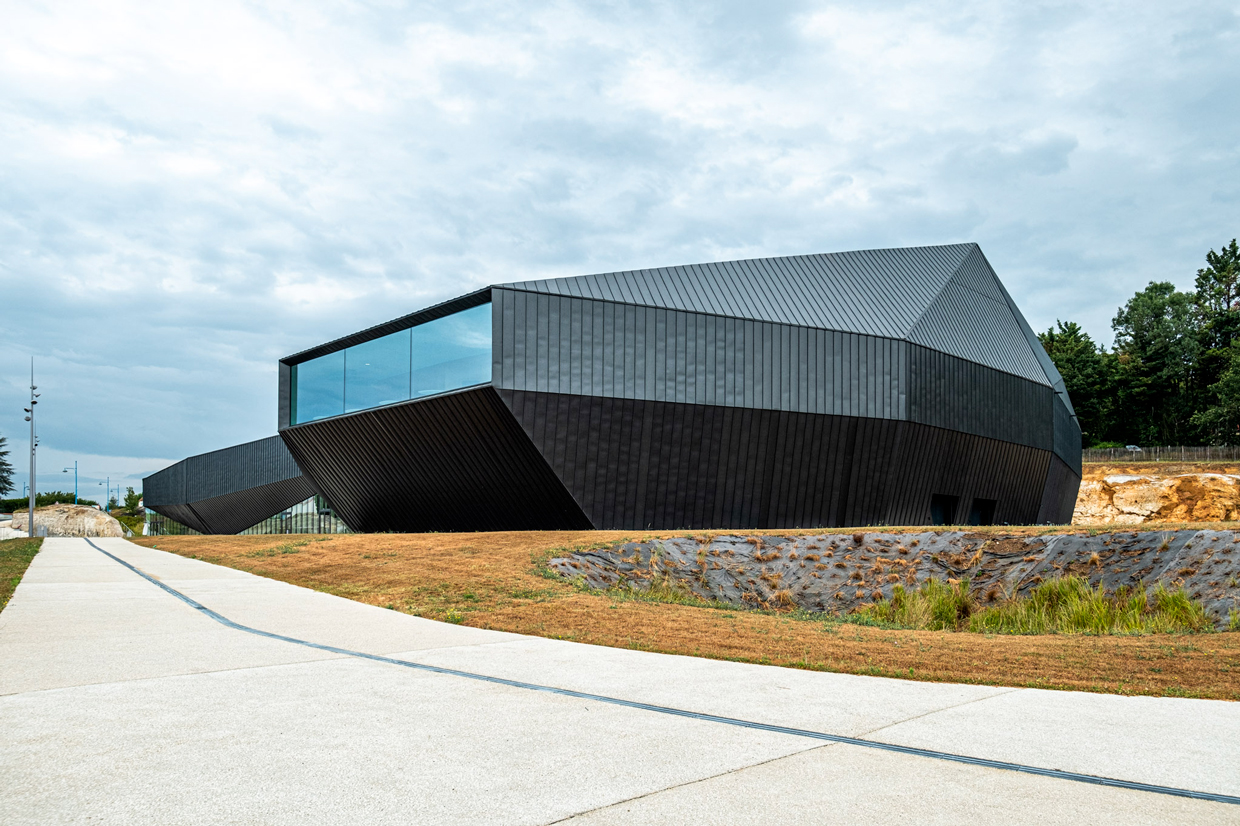 What key aspect(s) of the New European Bauhaus initiative does the project fit best with?
How does the project contribute to these aspects?
The project needed a very precise work to achieve both aesthetics and acoustics, with multiple angles and slopes, especially on walls and ceilings. Most of the plasterboards used in the project improve the indoor air quality, thanks to Activ'Air® products.