Eligibility period
Recent achievement (2012-2021)
Gypsum product manufacturer
James Hardie Europe GmbH
Architect/Designer
Arge Talbothäuser, Glashaus Architekten PSG, Kaiser Schweitzer Architekten, beide Aachen
Builder/Contractor
Neukel Akustikbau GmbH, Eschweiler
Project start/Completion date
2016-2018
Project start/Completion date
© James Hardel Europe GmbH/Holger Krull
A particular challenge for the planners was the old wooden beam ceiling constructions, which should be preserved according to the monument protection requirements. There were three problems to be solved: statics, tape protection and sound insulation. In addition, the living comfort should be increased by improving the impact sound. To make matters worse, the planners had to compensate for uneven floors of up to 4.5 cm. Because of the low ceiling height in the old apartments, the floor structure as a whole was not allowed to get too high. The choice fell on fermacell® gypsum fiber screed elements. Thanks to their fiber reinforcement, they have a stable and pressure-resistant surface that can withstand heavy loads even in the area of the butt joints. In addition, there is safety in fire protection (non-flammable, class A2-s1 d0 according to EN 13501) as well as good impact sound and heat insulation. A handy format and the relatively low weight make quick and economical processing possible. No additional moisture is introduced into the building, so that long drying times are not required, which also has a beneficial effect on the construction time.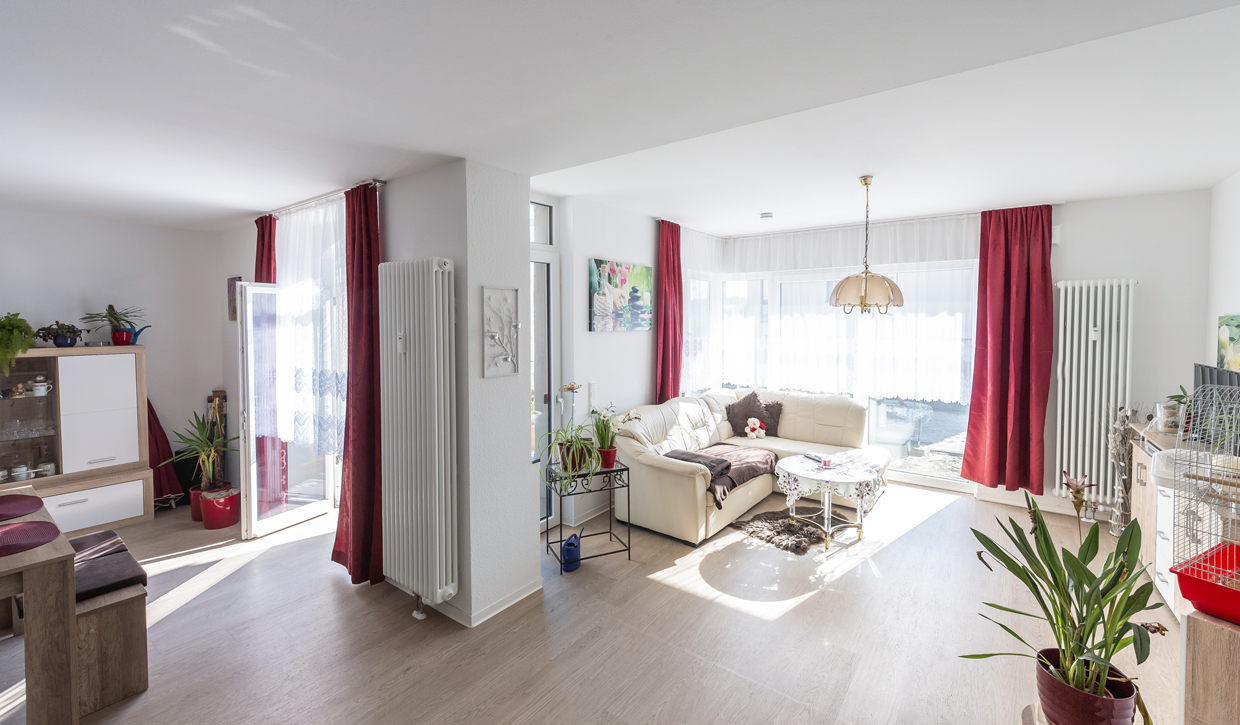 What key aspect(s) of the New European Bauhaus initiative does the project fit best with?
How does the project contribute to these aspects?
With the fermacell® Flooring Element 2 E 32 it was possible to implement a floor structure that offers increased impact sound protection and meets the requirements in application area 1 (permissible individual load 1.0 kN). Even in combination with 20 mm fermacell ™ leveling compound, the construction achieves fire protection class F 60, with 30 mm leveling compound even F 90.