Eligibility period
Recent achievement (2012-2021)
Client
Migros Freizeit Deutschland GmbH
Gypsum product manufacturer
James Hardie Europe GmbH
Architect/Designer
KSP Jürgen Engel Architekten, Frankfurt/Main
Builder/Contractor
Turmcarrée Grundstückgesellschaft mbH & CO. KG
Other partners
KSP Consult gp, Frankfurt/Main Ushi Tamboriello M-Bauservice, Frankfurt/Main
Project start/Completion date
2014
Project start/Completion date
© James Hardie Europe GmbH/Holger Krull
When expanding the Hammam area in a fitness and wellness studio with a constant humidity of 80% to 90%, the lightweight concrete building boards suitable for wet rooms, Powerpanel H2O, proved to be the ideal solution. The processing was carried out in two layers on a substructure made of special metal profiles, which are equipped with a moisture-proof corrosion protection according to DIN EN 13964. The panels can be processed quickly and easily, they are very resilient and even enable unusual room design with noble coating materials. At the same time, the property opened new perspectives for classic drywall construction.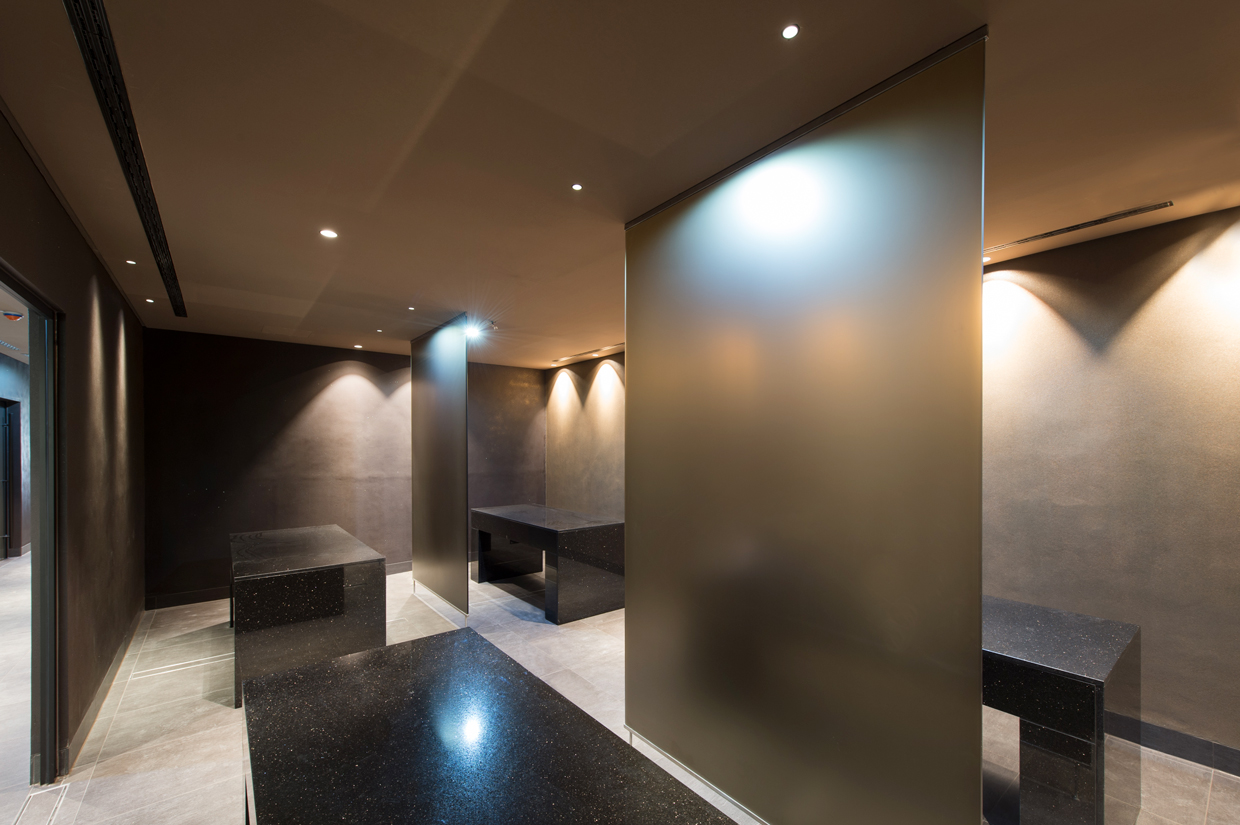 What key aspect(s) of the New European Bauhaus initiative does the project fit best with?
How does the project contribute to these aspects?
The special material properties of Fermacell Powerpanel H2O enable the wall panels to be processed in all moisture stress classes and offer the ideal, water-resistant substrate for the high-quality coatings and cladding provided by the equipment concept. In addition, the panels offer good sound insulation values: Powerpanel H2O already achieves values of 47 dB with a single-layer cladding and corresponding cavity insulation, and 55 dB with two-layer processing.