Eligibility period
Recent achievement (2012-2021)
Client
Bergbahn Pillersee Ges.m.b.H; 6393 St. Ulrich am Pillersee
Gypsum product manufacturer
James Hardie Europe GmbH, fermacell® fibre gypsum
Architect/Designer
a2 Architektur Dötlinger & Naglich, Kitzbühel
Builder/Contractor
Huetz Holzbautechnik GmbH & Co KG, St. Jakob in Haus
Other partners
Toni Wurzrainer, TIM GmbH, Kirchberg BM Ing. Josef Straif Planungs GmbH, Saalfelden Oberhofer Stahlbau GesmbH, Saalfelden
Project start/Completion date
2013
Project start/Completion date
© James Hardie Europe GmbH/Carolin Rosman, Bergbahn Pillersee
At almost 30 meters, the Jakobskreuz is the world's largest, fully accessible summit cross. It houses seminar and event rooms as well as exhibition areas. The project was supported by EU funding and funds from the tourism fund. The development of an adequate fire protection concept was one of the greatest challenges of the construction project. A facade design with 50 cm long larch shingles each had to be included in the fire protection planning. The fire protection concept developed together with fermacell® was implemented with fermacell® gypsum fiber boards, which score high stability, quick assembly and efficient processing. At the same time, it was possible to guarantee a non-combustible panelling of the construction in accordance with the required fire protection classification EI-30. In total, over 1,587 square meters of area were planked with 12.5 mm thick fermacell® gypsum fiber boards. Due to the partial prefabrication of the wall elements, the construction process could be significantly accelerated.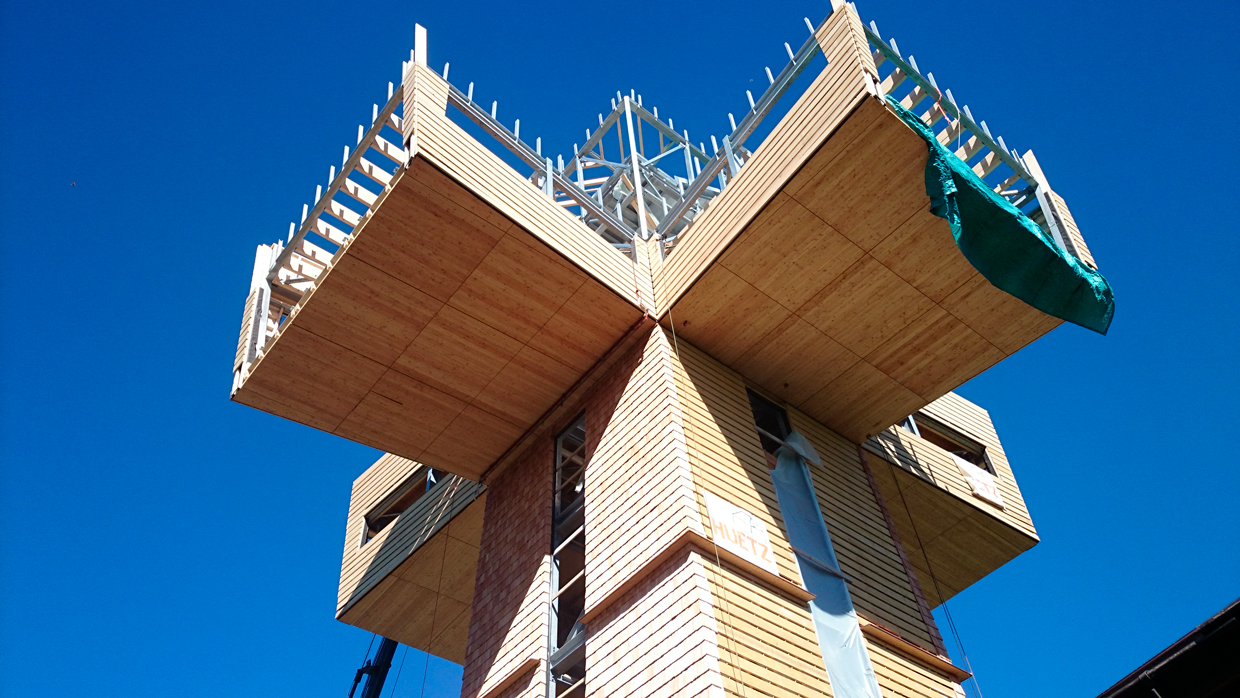 What key aspect(s) of the New European Bauhaus initiative does the project fit best with?
How does the project contribute to these aspects?
fermacell® gypsum fiber boards meet the high requirements for static stiffening and fire protection planking that are placed on multi-storey timber construction. Due to their homogeneous structure and fiber reinforcement, the panels offer high mechanical strength with material and processing properties that are very similar to wood. The environmental certification from the renowned eco-Institut guarantees an environmentally friendly product.