Eligibility period
Recent achievement (2012-2021)
Client
James Hardie Europe GmbH
Gypsum product manufacturer
Fermacell® fibre gypsum
Architect/Designer
Architekturbüro Claudia Weber, Geilenkirchen
Builder/Contractor
ADAMS Holzbau-Fertigbau GmbH, Niederzissen
Other partners
myBoardinghouse Herzogenrath GmbH & Co.KG. in Cooperation with Bauprojektentwicklung Schwarz Immo GmbH Dehne, Kruse Brandschutzingenieure GmbH & Co. KG, Braunschweig
Project start/Completion date
2020 -2021
Project start/Completion date
© James Hardie Europe GmbH/Holger Krull
The five-storey boardinghouse corresponds to building class 4. Load-bearing walls, pillars, and supports must be made fire-resistant in F90-A quality in this building class. However, the plan was to build the five above-ground floors of the building in solid wood construction. Therefore, the concept could be implemented with fermacell® fibre gypsum boards. The fibre gypsum boards from the manufacturer James Hardie guarantee fire protection up to fire protection class F120, depending on the construction. They are classified as non-combustible building materials of building material class A2 according to DIN EN 13501. All interior walls are manufactured as load-bearing wooden walls in F60-B and K260 encapsulation following fire protection reports. On both sides, you will receive double cladding made of 15 mm and 18 mm fermacell® fibre gypsum boards in combination with insulation made of mineral wool and a 15mm thick wood-based panel. The exterior walls are clad on the room side with 1 x 18 mm fermacell® fibre gypsum boards. Finally, one layer of 12.5mm thick fermacell® fibre gypsum boards, which serve as a carrier board for the subsequently applied thermal insulation composite system, completes the construction from the outside.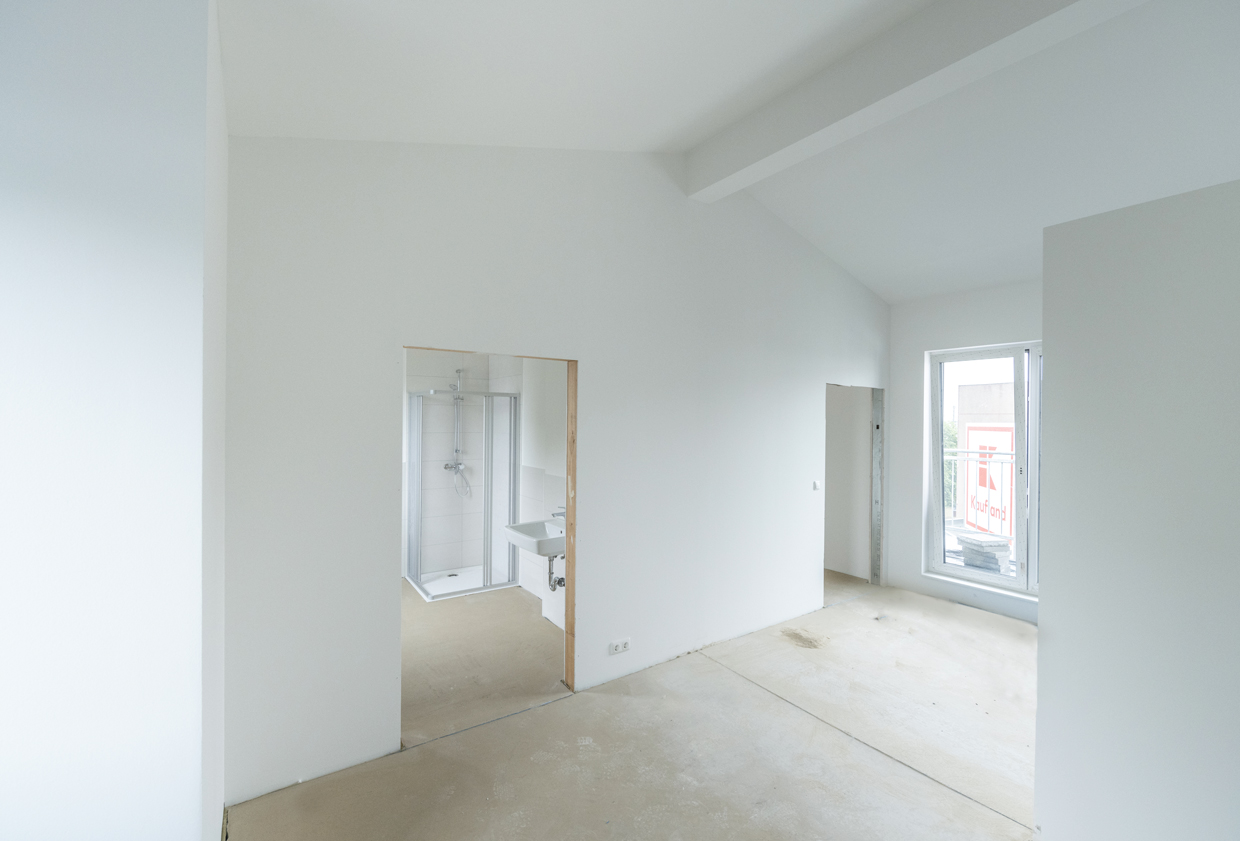 What key aspect(s) of the New European Bauhaus initiative does the project fit best with?
How does the project contribute to these aspects?
fermacell® fibre gypsum boards are made of natural raw materials gypsum and paper fibres. Paper fibres are obtained from paper in a recycling process, mixed and, after adding water - without further binders - pressed under high pressure to stable boards. This process gives fermacell® its high stability and non-combustibility. Due to their high stability, fermacell® fibre gypsum boards can be used in timber construction for both load-bearing and bracing purposes. With material and processing properties similar to wood, they are the perfect match to the wooden substructure.