Eligibility period
Recent achievement (2012-2021)
Client
Stadt Furth im Wald
Gypsum product manufacturer
James Hardie Europe GmbH
Architect/Designer
planwerkstatt.Architekten, Furth im Wald
Builder/Contractor
Akustikbau Mayer, Reichenbach, Firma Hartmann, Bad Kötzing
Other partners
Weindl & Heut Ingenieure
Project start/Completion date
2017
Project start/Completion date
© James Hardie Europe GmbH/krall-fotografie, pwA planwerkstatt.Architekten
The old wooden beam ceilings, which were to be retained, posed a particular challenge in the renovation of the building. There were three main problems to be solved here: statics, fire protection and structural height. The design should also meet the requirements in area 3. Against this background, fermacell® dry screed systems were the focus of the planners right from the start. The fermacell® Flooring Element 2 E 33 was used. It consists of 12.5 mm thick fermacell® panels in the format 150 x 50 cm with a backing made of 10 mm wood fiber and combines good footfall sound insulation with a stable floor structure. A circumferential 5 cm wide rebate guarantees quick and easy processing in combination with the handy format and low weight. Subsequent trades were able to apply the parquet-look PVC flooring immediately after installation and without delay. In order to guarantee the level subsurface required for laying the fermacell® screed elements, the craftsmen applied the fermacell™ floor leveling compound to the entire area.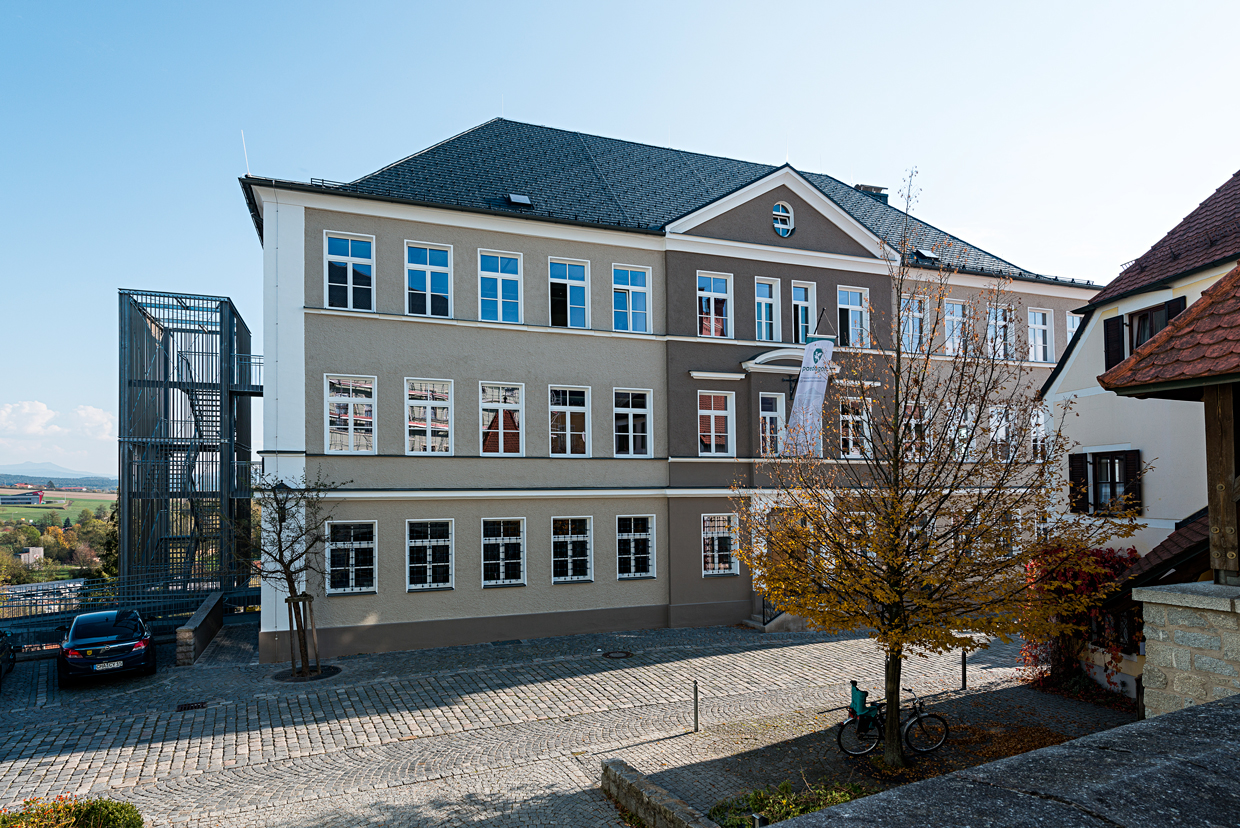 What key aspect(s) of the New European Bauhaus initiative does the project fit best with?
How does the project contribute to these aspects?
Extensive renovations were necessary in the Wilhelminian style building in order to ensure an optimal teaching environment. The result is a floor structure that meets modern requirements and, with a dry screed height of only 35 mm, meets the requirements in application area 3 and fire protection requirement F90.