Eligibility period
Recent achievement (2012-2021)
Client
ECE Projektmanagement, 22391 Hamburg
Gypsum product manufacturer
Knauf Gips KG, Iphofen
Architect/Designer
ECE-Architekten
Builder/Contractor
Interakustik GmbH, 38550 Isenbüttel
Project start/Completion date
2013
Project start/Completion date
© Knauf/Sigi Lustenberger
Round shapes and differently coloured metal slats set the scene for the shopping paradise from the outside. Inside, three spacious squares break up the structure and are popular meeting points for shoppers. While the floors and lower wall surfaces are largely kept monochrome, ceiling sails set visual highlights in the shopping sky between those centres.
They are based on preformed plasterboard components combined with lighting coves, upstands or cofferings and visually enhanced with colour a lighting.
Coves and light coves run as decorative frames along the shop façades, around the central square of the mall and around the two secondary centres at the ends of the shopping paradise, reflecting the shape of the building in the ceilings. That shape represented the biggest challenge of this project for the drywallers. Loch explains creating a circular shape on site was not possible with the freeform present in Skyline Plaza, "because we had no reference point to start measuring from. … We would have had to set spot measurements from this axis every 50 cm – in some cases over a length of 50 metres. Then, we would have had to try to find the freeform on this basis. Without detailed laying plans and prefabricated elements, something like this cannot be built in high quality." Therefore, the dry builders relied on mouldings planned with CAD technology and produced by Knauf.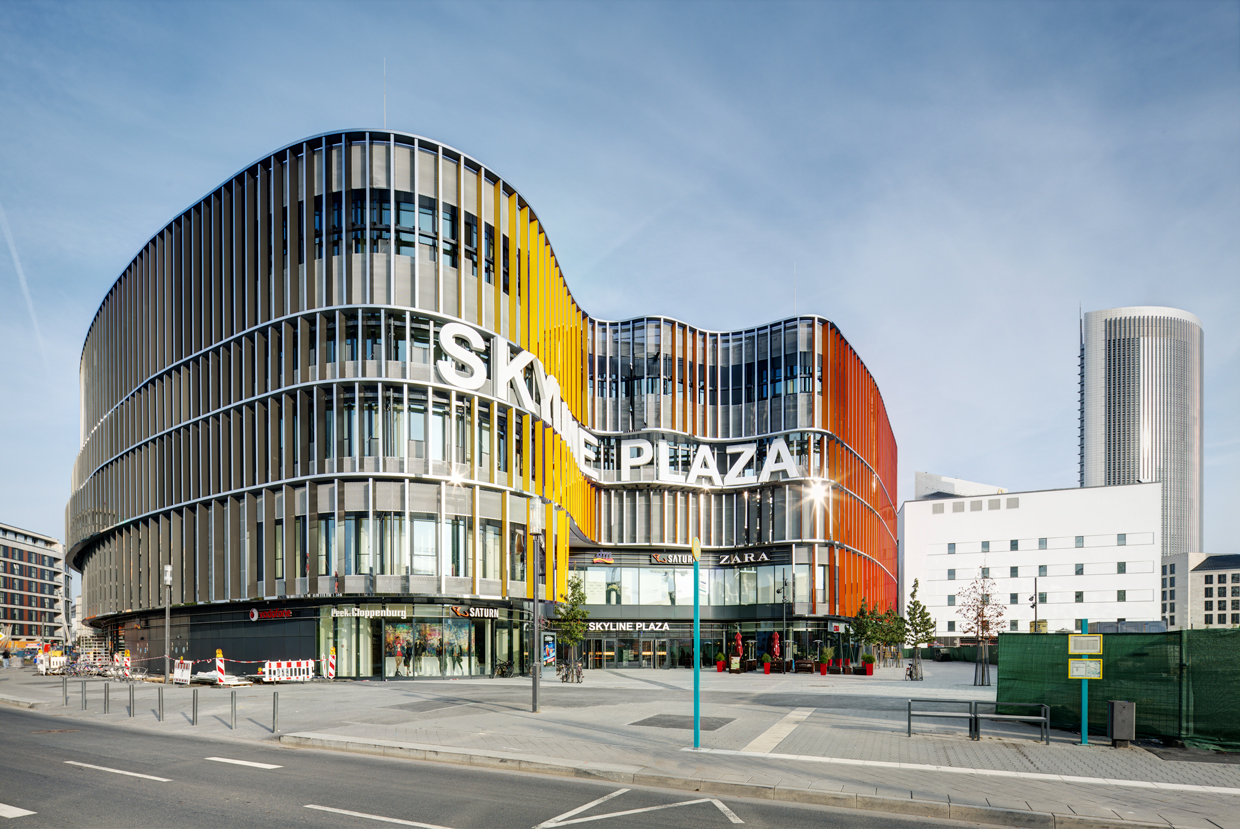 What key aspect(s) of the New European Bauhaus initiative does the project fit best with?
How does the project contribute to these aspects?
Innovative design combined with flexible room and ceiling design