Eligibility period
Recent achievement (2012-2021)
Client
Max Planck Society for the Advancement of Science e. V. München
Gypsum product manufacturer
Knauf Gips KG, Iphofen
Architect/Designer
Carpus+Partner AG, Aachen
Builder/Contractor
Ruben Peter Ausbau GmbH, 98593 Floh-Seligenthal
Project start/Completion date
2010/2014
Project start/Completion date
© Knauf/Andreas Braun
The Max Planck Institute for Solar System Research (MPS) was responsible for the development of the space probe philae. Its new building was designed by Carpus+Partner and provides the architects' design response to the probe's flight in the two-storey foyer. Three large elliptical fields with different height levels reminding planetary orbits of the solar system are cut into the ceiling. Skylights in the centre of each ellipse symbolise the sun. No point of the elegant curvatures could be determined with the usual measuring tools.
Ekkehard Scholz (Knauf) advised the company Ruben Peter Ausbau and handed the project to the Special Calculation and Objects Department (SOKO) for further elaboration and assembly planning. The technicians from Knauf in Iphofen divided the ellipses into individual panel sections and milled out the fine curvatures to millimetre precision thanks to CNC control. A total of 125 plasterboard segments were milled for the three ellipses, which extended up to 8.70 metres. Most of these were reinforced with GKB and OSB strips, also milled in an elliptical shape. Apart from its sensational appearance, the ceiling in the foyer contributes to the successful room acoustics. Based on an acoustic report commissioned by the architects, a sound absorption coefficient of 80 percent was specified – implemented with Knauf Cleaneo Acoustic Linear perforated panels of type 12/25 in square.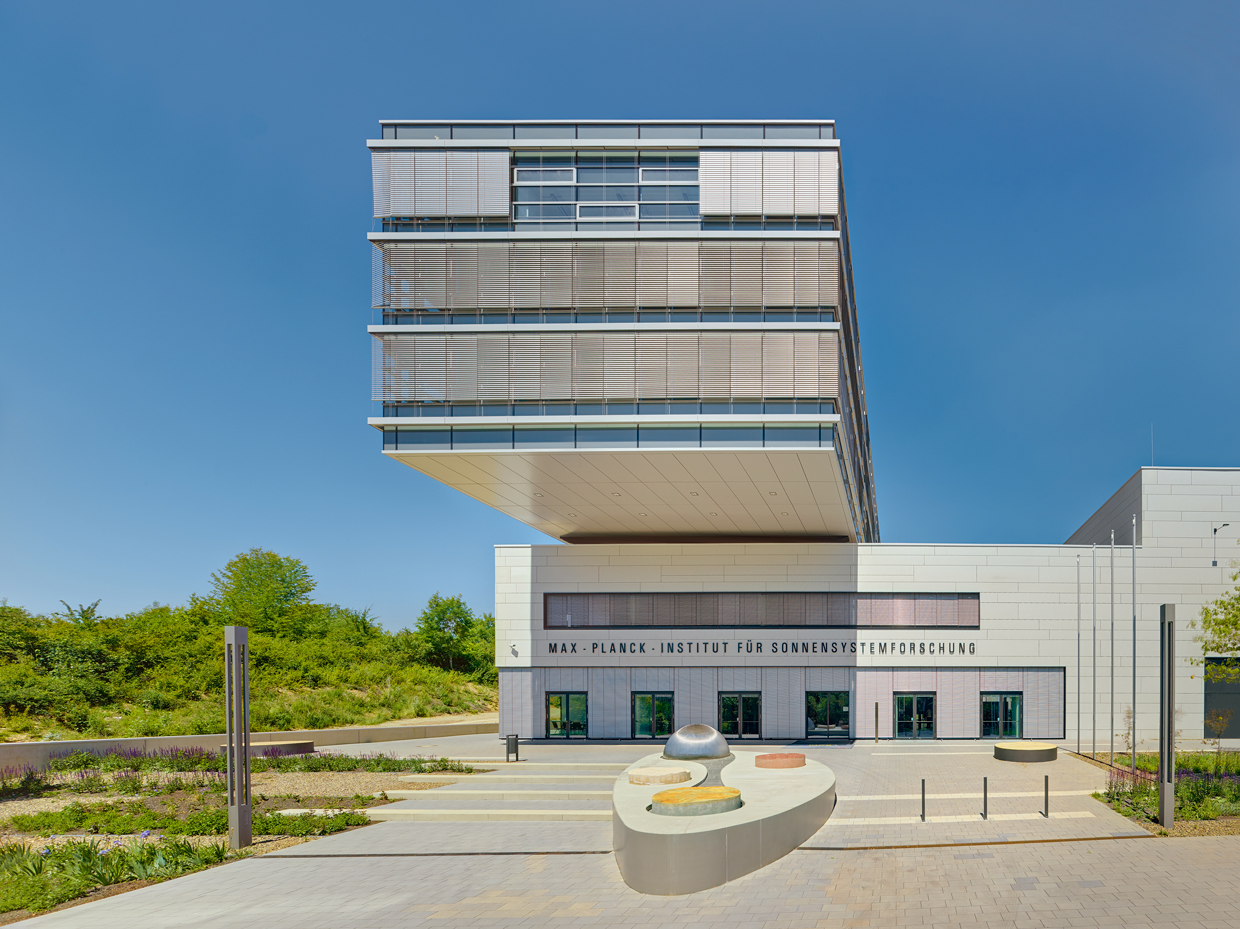 What key aspect(s) of the New European Bauhaus initiative does the project fit best with?
How does the project contribute to these aspects?
Innovative design combined with flexible ceiling design and highest acoustic performance