Eligibility period
Recent achievement (2012-2021)
Client
Schoeffaerts afterwing en interieur
Gypsum product manufacturer
Saint-Gobain Construction Products Belgium - Gyproc®
Architect/Designer
Blockoffice & Plan B
Builder/Contractor
Mathieu Gijbels / Ronny Schoeffaerts
Project start/Completion date
September 2017 – December 2019
Project start/Completion date
© Shoeffaerts/Frank Gielen
Throughout the years, 'Shoeffaerts – afwerking en interieur' has already expanded their former establishment twice, due to great success. They wanted to renovate and expand a third time, when they got an opportunity to build a new construction, just 500m from their former office. The challenge was to build a timeless building, one that will still be progressive 20 years from now. As well on the outside as on the inside. Shoeffaerts wanted to create a wow effect. It was challenging to find the suitable design to build a showroom downstairs with a show house above.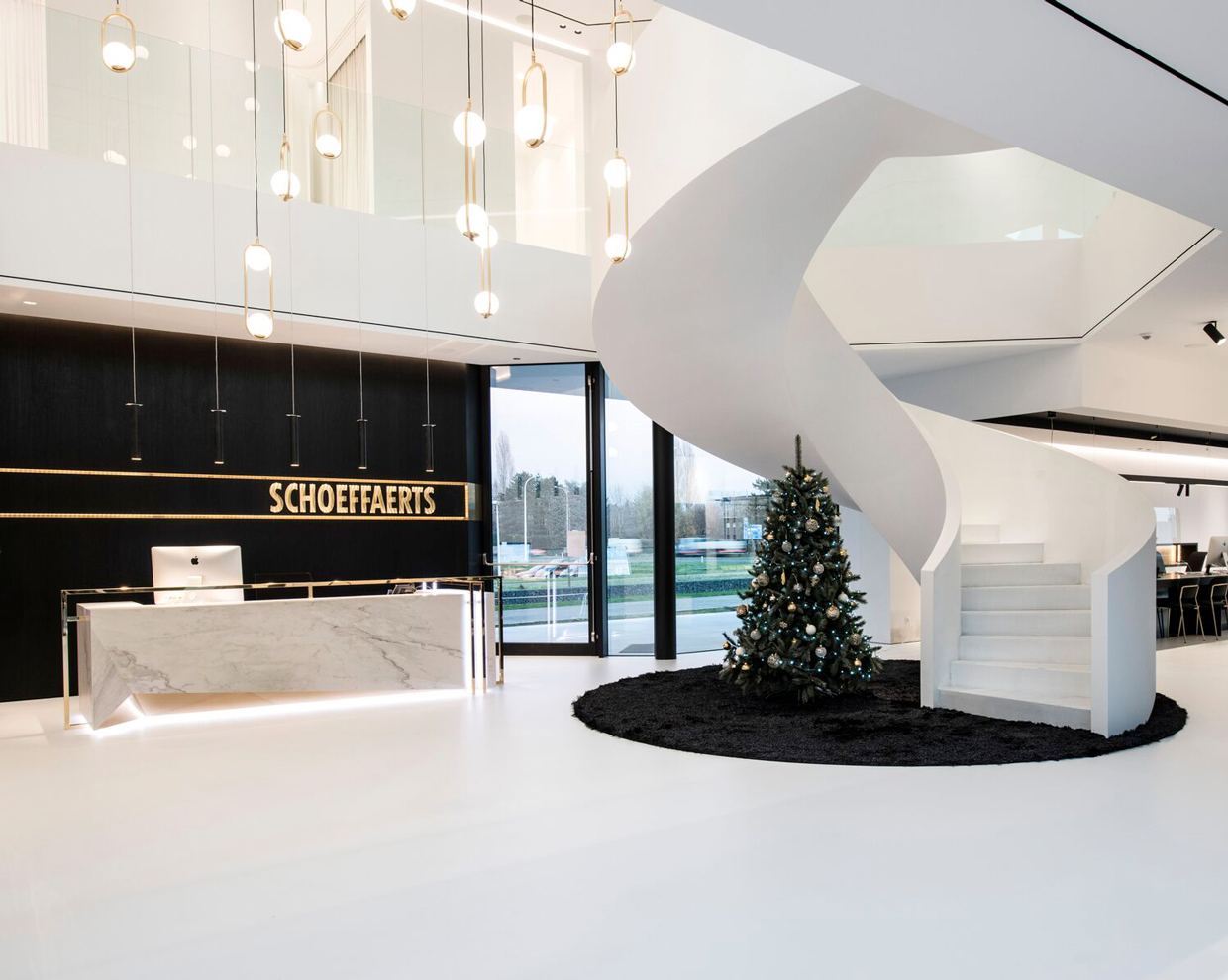 What key aspect(s) of the New European Bauhaus initiative does the project fit best with?
How does the project contribute to these aspects?
Schoeffaerts' core business is their fine plaster, gypsum and plaster painting. Recently, Schoeffaerts launched a unique showroom concept, with everything under one roof: from interior finishing to a door showroom, to a flooring department to custom furniture, curtains and lighting. This way, customers immediately have an image of the endless design possibilities. Customers are often amazed at what can be achieved with Gyproc® solutions. In recent years, the company has grown into an all-round partner for interior finishing and acts as a unique point of contact for both builder and architect.