Eligibility period
Recent achievement (2012-2021)
Client
Bäckerei Konditorei Café Frank, Sindelfingen
Gypsum product manufacturer
Knauf Gips KG, Iphofen
Builder/Contractor
Hornikel Trockenbau GmbH, Sindelfingen
Project start/Completion date
2017
For the "baker's café" with 50 seats and a presentation counter, consisting of a spacious open room with 150 m² of floor space, acoustic measures were planned from the very beginning. Quiet conversation and good intelligibility in sales should be possible.
In addition to the high acoustic effectiveness, the clients Andreas and Stefanie Frank wanted an innovative, modern design that would match the ambiance.
On the one hand, the planning envisaged acoustic areas with a high absorption capacity, such as in the seating area of the café, in the service area and at the bread slicer. At the presentation counter in the sales area, on the other hand, attention had to be paid to good intelligibility without too much absorption of speech.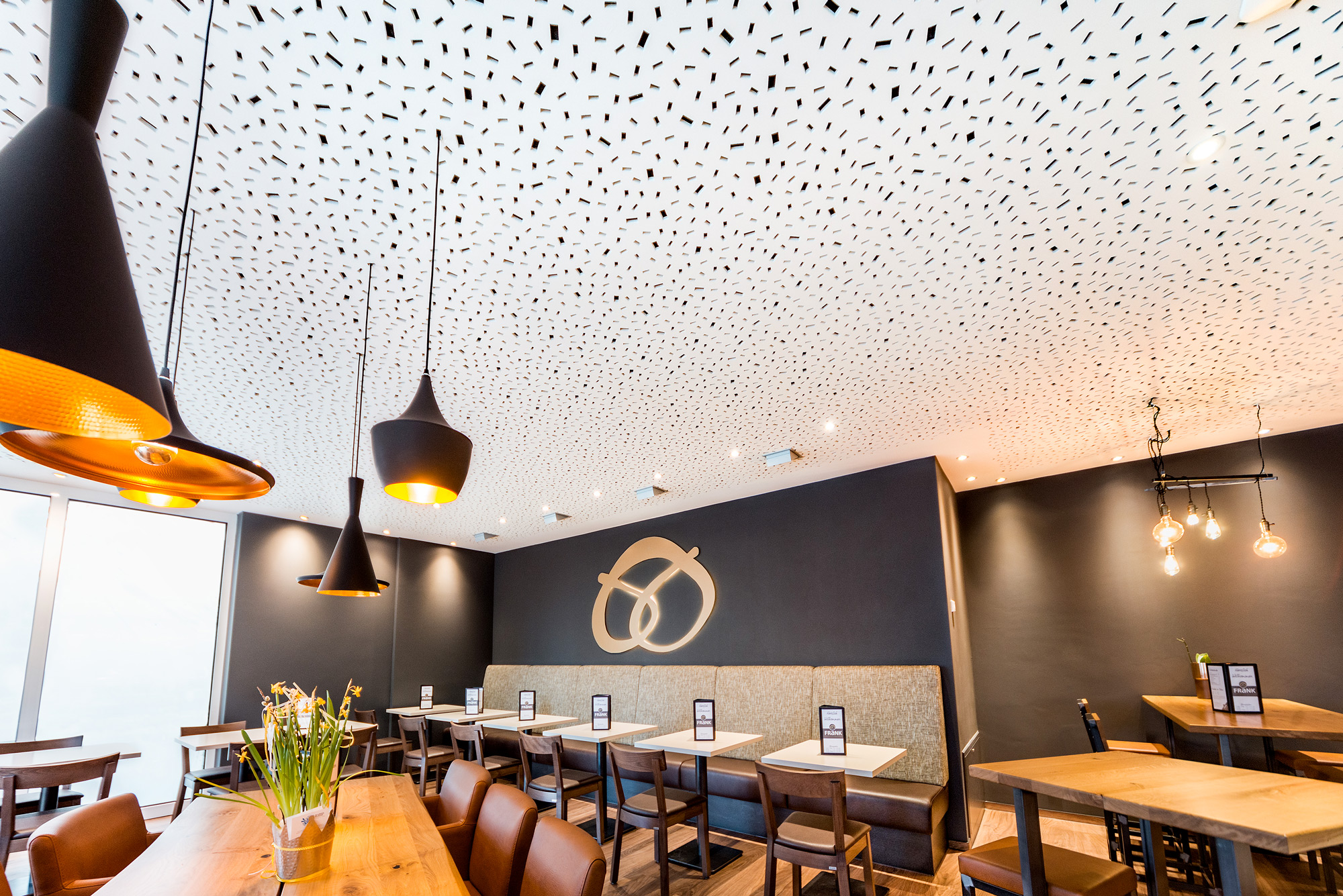 What key aspect(s) of the New European Bauhaus initiative does the project fit best with?
How does the project contribute to these aspects?
Innovative ceiling design with exceptional perforated look and high acoustic quality for a pleasant room atmosphere