Eligibility period
Recent achievement (2012-2021)
Gypsum product manufacturer
Knauf GmbH
Architect/Designer
Ortner & Ortner
Builder/Contractor
Granit GmbH
Other partners
Arge FCP Fritsch, Chiari & Partner ZT GmbH und Vasko+Partner Ingenieure - ZT für Bauwesen und Verfahrenstechnik GmbH
Project start/Completion date
2017-2020
Project start/Completion date
© Knauf GmbH/Pierer.net
The MQ Libelle is more art than a building.
The MuseumsQuartier Wien has created another crowd magnet with the MQ Libelle,, as it acts as an event location and as a free roof terrace with a sensational view for every MQ visitor.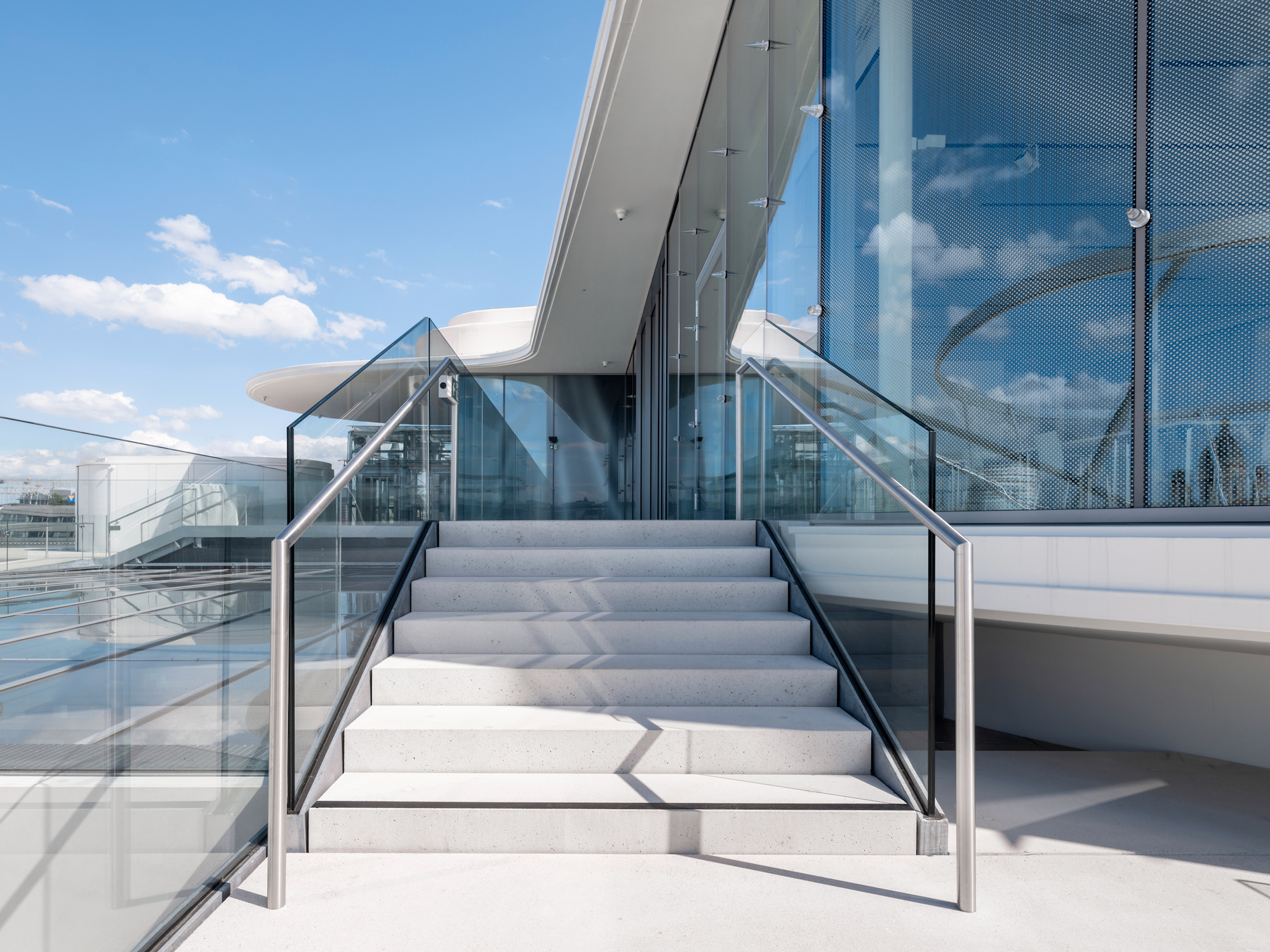 What key aspect(s) of the New European Bauhaus initiative does the project fit best with?
How does the project contribute to these aspects?
The Libelle on the roof of the Leopold Museum is the new attraction in the Viennese Museumsquartier. The round design of the building was realized with Aquapanel Cement Board and glass. Due to the statics of the museum building, only a lightweight construction was possible.