Eligibility period
Recent achievement (2012-2021)
Client
Mr Vahe Hovaguimian
Gypsum product manufacturer
Knauf GmbH
Architect/Designer
Helmut Klar, GTD Gastronomie
Builder/Contractor
Minichsdorfer Trockenbau GmbH
Project start/Completion date
2007-2008
The Blue Mustard is a restaurant and bar at the same time. Knauf is behind the radical conversion of the former café.
The special challenge was the comprehensive sound insulation: a maximum of 90 dB sound emission was the upper limit. This needed to be achieved with no less than twenty loudspeakers filling the room with music – every night – and on Saturdays even with live music. This was achieved with a special ceiling system with direct vibration hangers and individually sheathed concrete beams on the ceiling, which guarantee the necessary sound insulation in such a small space.
With Knauf Silentboards and Diamond Boards, a room-in-room system with extremely good sound insulation was created in around 6 weeks of work.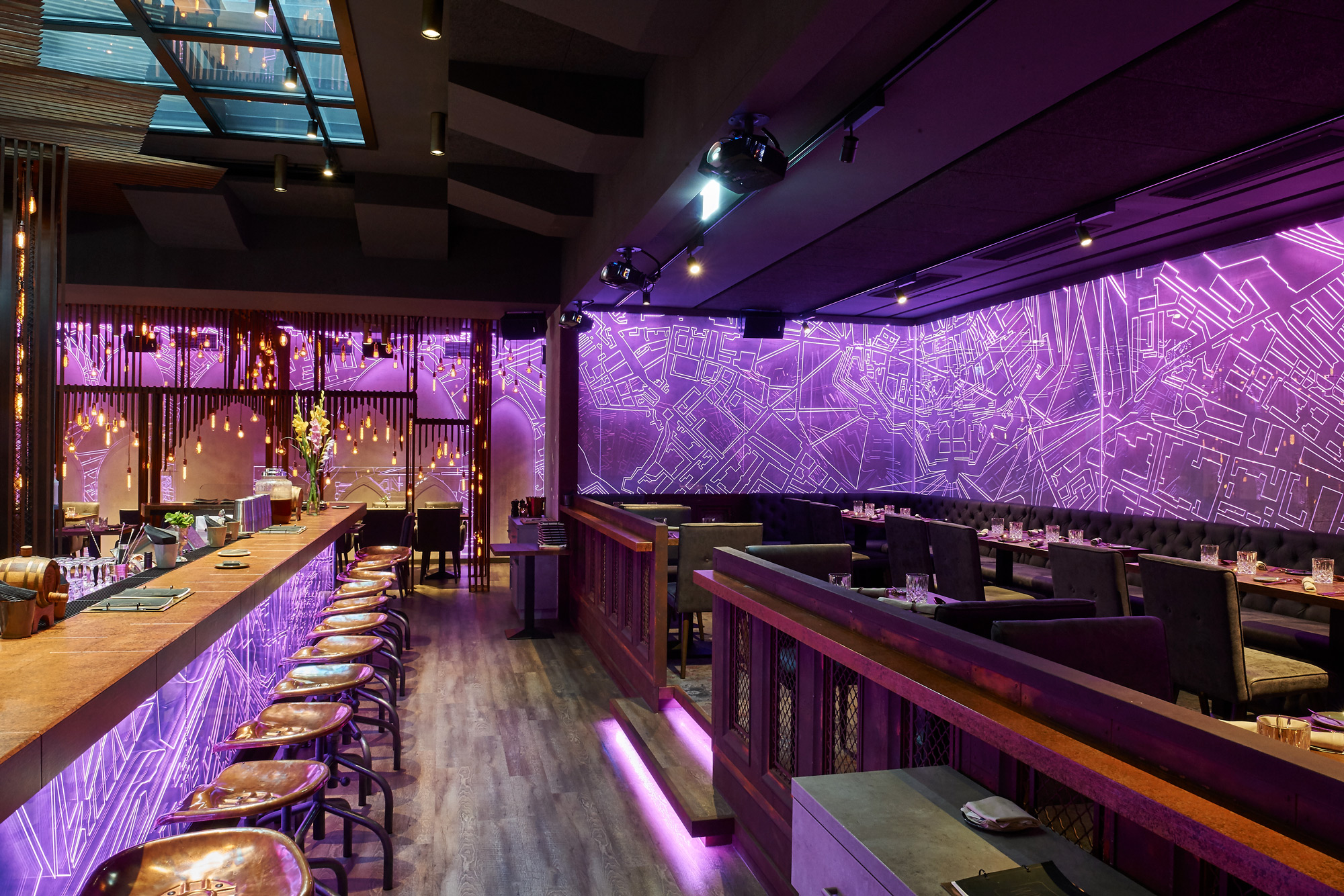 What key aspect(s) of the New European Bauhaus initiative does the project fit best with?
How does the project contribute to these aspects?
The blue mustard is a very stylish restaurant and bar in the city of Vienna. Behind the design, a technology was perfectly hidden, which ensures good acoustics and sound insulation.