Eligibility period
Recent achievement (2012-2021)
Client
OKEL GmbH & Co. KG, Diemelstadt
Gypsum product manufacturer
Saint-Gobain Rigips GmbH, Düsseldorf
Architect/Designer
Dipl.Ing. Architekt Harald Schwarze Bad Arolsen
Builder/Contractor
OKEL GmbH & Co. KG, Diemelstadt
Project start/Completion date
01.08.2016 - 01.07.2017
OKEL GmbH & Co. KG, a contracting company with 70 employees, extended their headquarters by a 176.5 m² office space and a 36 m² meeting room on the roof. The new building was intended to be a showroom for their dry-lining capabilities showing their excellence in areas such as: superior fire resistance of 90 minutes, innovative black acoustic ceilings, new energy saving cooling and heating system, and an intelligent illumination concept with a perfect surface finishing. Rigips® products such as Rigips® Glasroc® F, Rigips® Rigitone® and Rigips® VARIO® joint filler were used. Based on a structural analysis, all constructions were designed, manufactured and installed in-house. The resulting building surpasses the demands of the German decree of energy saving (EnEV), thereby contributing ecologically to climate protection. All in all, this building is a perfect example for innovation and sustainability with a striking, minimalist interior design. A meticulous planning was necessary before the project could get started and only the best and most innovative solutions were good enough. An efficient site management for the materials and systems was developed and executed. Most constructions and part of the wooden furniture were built in the workshops of the company.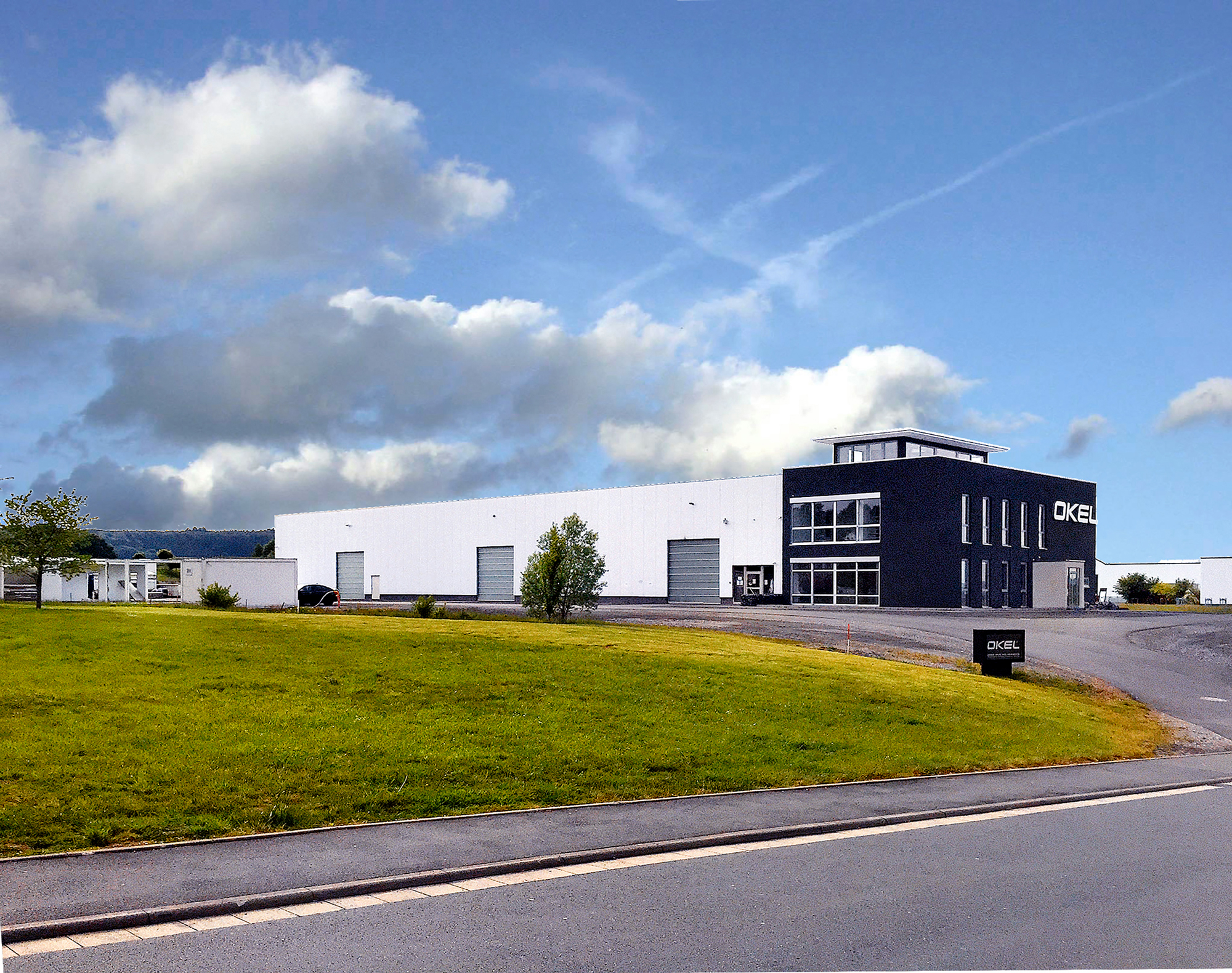 What key aspect(s) of the New European Bauhaus initiative does the project fit best with?
How does the project contribute to these aspects?
The demands of the German decree of energy saving (EnEV) were surpassed and the project with its perfect insulation contributes ecologically to climate protection. Various solutions to improve the working climate were created and installed e.g. a special and innovative black acoustic ceiling. High attention was put on fire prevention and heat insulation to provide for the well-being of the employees. The office building is used as show-case for the craftsmanship of the company with modern and pure forms.