Eligibility period
Recent achievement (2012-2021)
Gypsum product manufacturer
Saint-Gobain Denmark A/S, Gyproc
Architect/Designer
CF Møller
Builder/Contractor
S. Guldfeldt Nielsen A/S Raunstrup A/S
Project start/Completion date
2014-2017
The project is a 32000 m2 building, costing 600 M DKK. The building includes a concert hall, theatre hall, music conservatory, acting school, restaurant and café, youth housing, parking garage.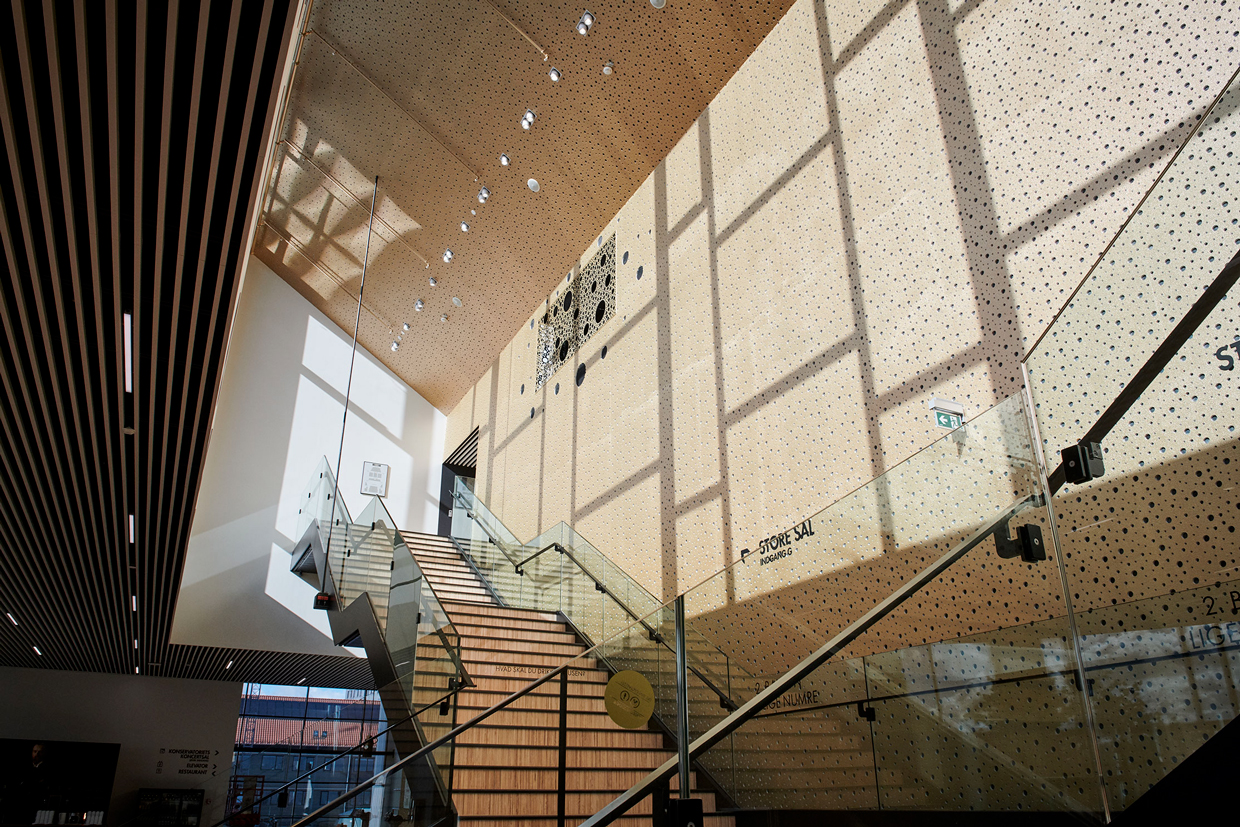 What key aspect(s) of the New European Bauhaus initiative does the project fit best with?
How does the project contribute to these aspects?
In the big foyer and the corridor areas in the building, the walls are covered in Rigitone gypsum boards with round holes in different sizes. The boards are painted gold and white. The Gypsum solutions with steel and boards made it possible to create the impressive 24 m walls in the concert hall.