Eligibility period
Recent achievement (2012-2021)
Gypsum product manufacturer
Etex Building Performance Spa
Architect/Designer
Arch. Silvana Cutrì Arch. Ernesto Pasta Area 10 – Ing. Mentasti
Builder/Contractor
Coiver Contract Srl
Project start/Completion date
2016
The intervention involved the construction of a new residential complex, with high energy efficiency, however subject to high architectural and landscape constraints, being in fact linked to the previous building located in the historic center of Gallarate. The complex is developed in two buildings, the central body of 4 floors for a total of 1,250 square meters, and the lateral corner body of 3 floors for a total of 1,050 square meters. The new buildings therefore had to represent a new paradigm of innovation and performance with a strong link to the aesthetic tradition of the early twentieth century. Certainly, a stimulating challenge, which was won thanks to the constant propensity of all those involved in finding the most optimal and performing solutions. The support of Siniat dry construction systems was fundamental, both in the initial design phase and in the executive phase, in which the AquaBoard perimeter solution has brilliantly solved the problem of combining thermal performance with the architectural and aesthetic constraints already mentioned.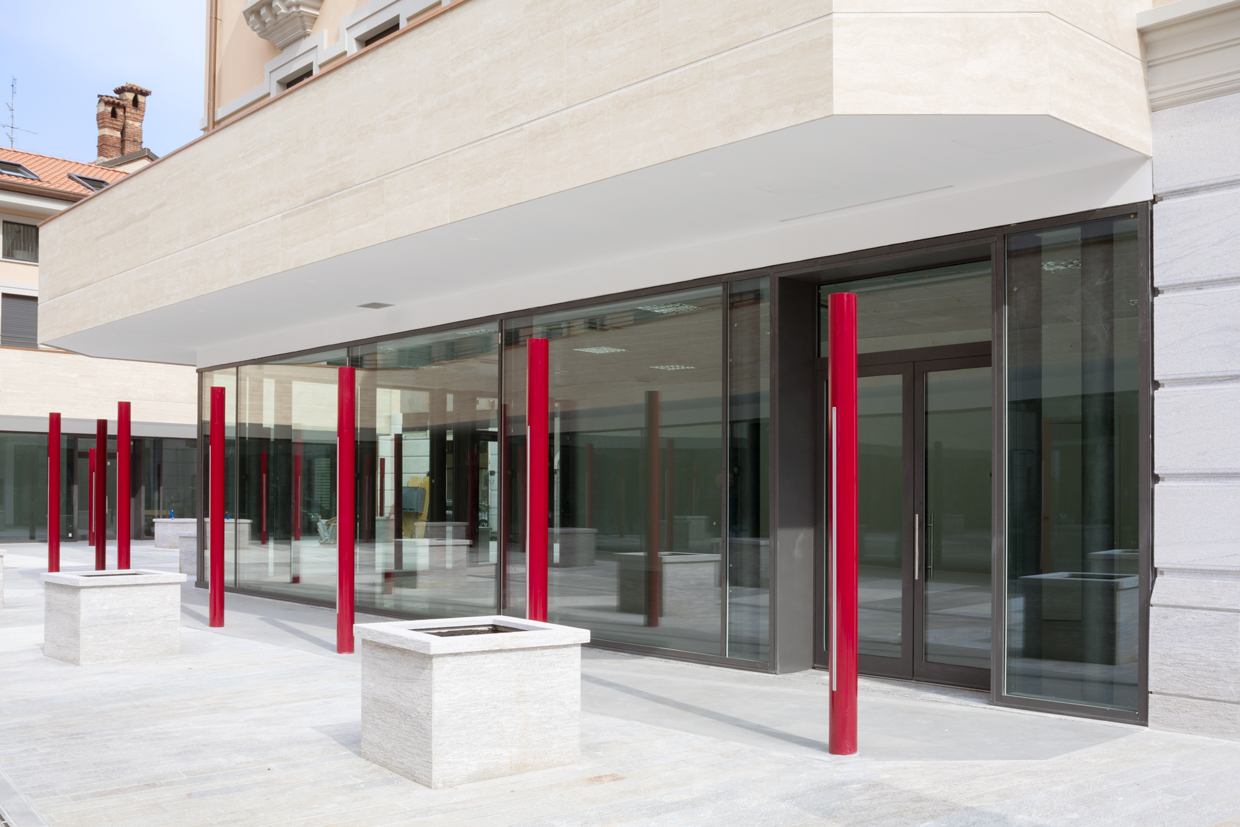 What key aspect(s) of the New European Bauhaus initiative does the project fit best with?
How does the project contribute to these aspects?
Innovation for that time. Need to create spaces that provide quality of life; the used products enable the spaces to be genuinely great aesthetically speaking