Eligibility period
Recent achievement (2012-2021)
Client
Afas software in Leusden
Gypsum product manufacturer
Knauf Netherlands (A-Board, Diamond Board, DF-Board) Knauf Iphofen (Cleaneo, hatch inspection) Akoestifit glass wool / Knauf Insulation Belgium
Architect/Designer
Steef van der Veldt
Builder/Contractor
Dura Vermeer Bouw Hengelo
Other partners
Muller afbouwgroep Eindhoven
Project start/Completion date
2019 - 2021
The biggest challenge is that there is almost nothing on the right side of the building – everything is round. And it is actually 5 different projects: main building, middle buildings, restaurant, theatre and an underground car parking. All these buildings are connected to each other. The client did not want to compromise on quality, everything had to be a 10+.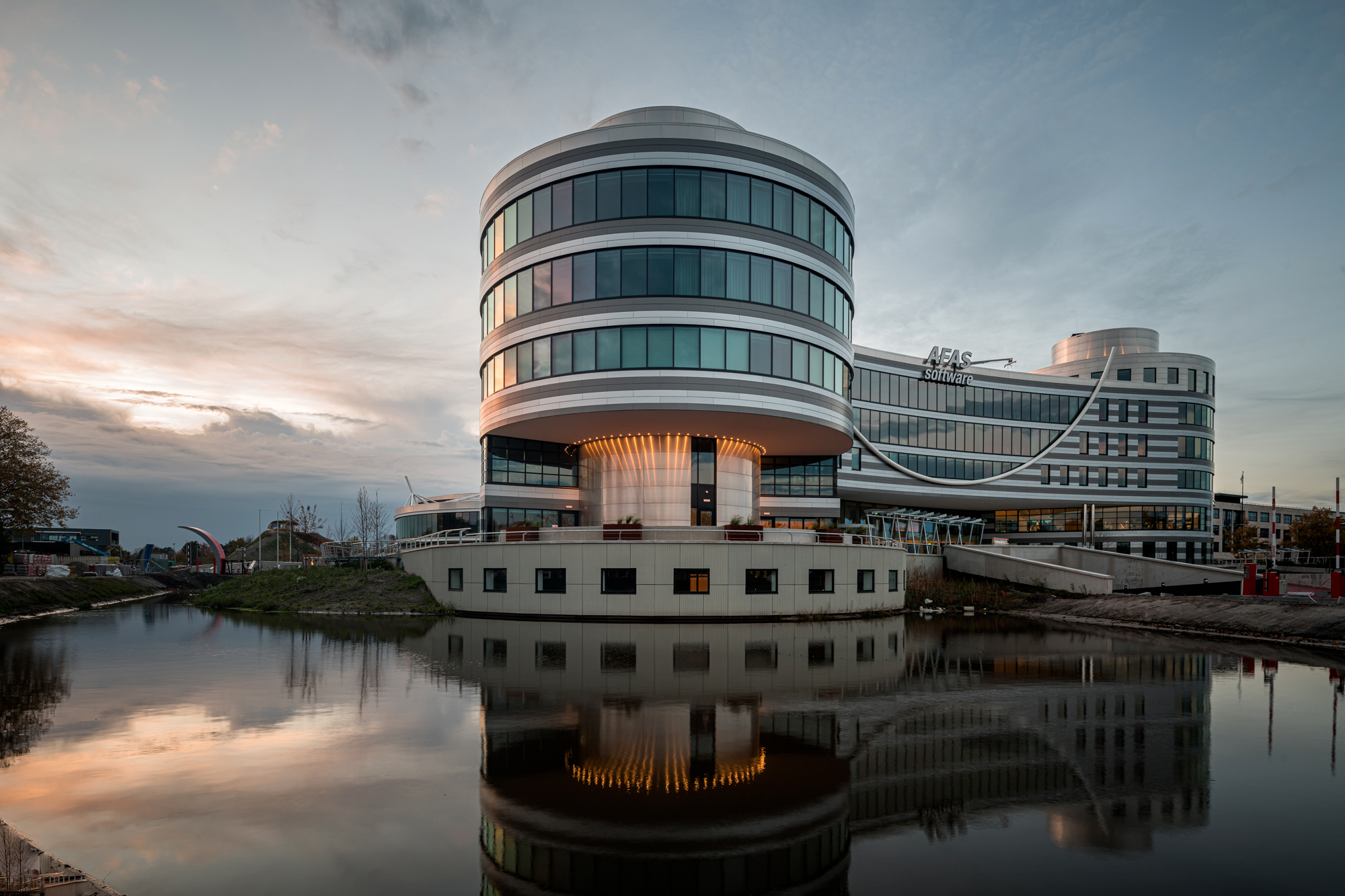 What key aspect(s) of the New European Bauhaus initiative does the project fit best with?
How does the project contribute to these aspects?
The vision behind the new Afas Experience Center is to create an experience for the customer, the employee, and the visitor. A project that inspires us to make fantastic new developments. It is a future proof building and based on the changed way of working, learning, and staying.