Eligibility period
Recent achievement (2012-2021)
Client
Carmarthenshire Council
Gypsum product manufacturer
Siniat
Architect/Designer
Austin-Smith: Lord
Builder/Contractor
Leadbitter
Other partners
Korbield Interiors (sub contractor)
Project start/Completion date
Circa 2014/2015
Ysgol Bro Dinefwr is a new Secondary School being built in the Towy Valley, Carmarthenshire. Merging two schools which currently exist on two separate sites, Ysgol Bro Dinewfr will accommodate 1200 pupils, along with a sixth form centre, specialist ASD unit. The new school will also include facilities for the wider community, including leisure and learning opportunities.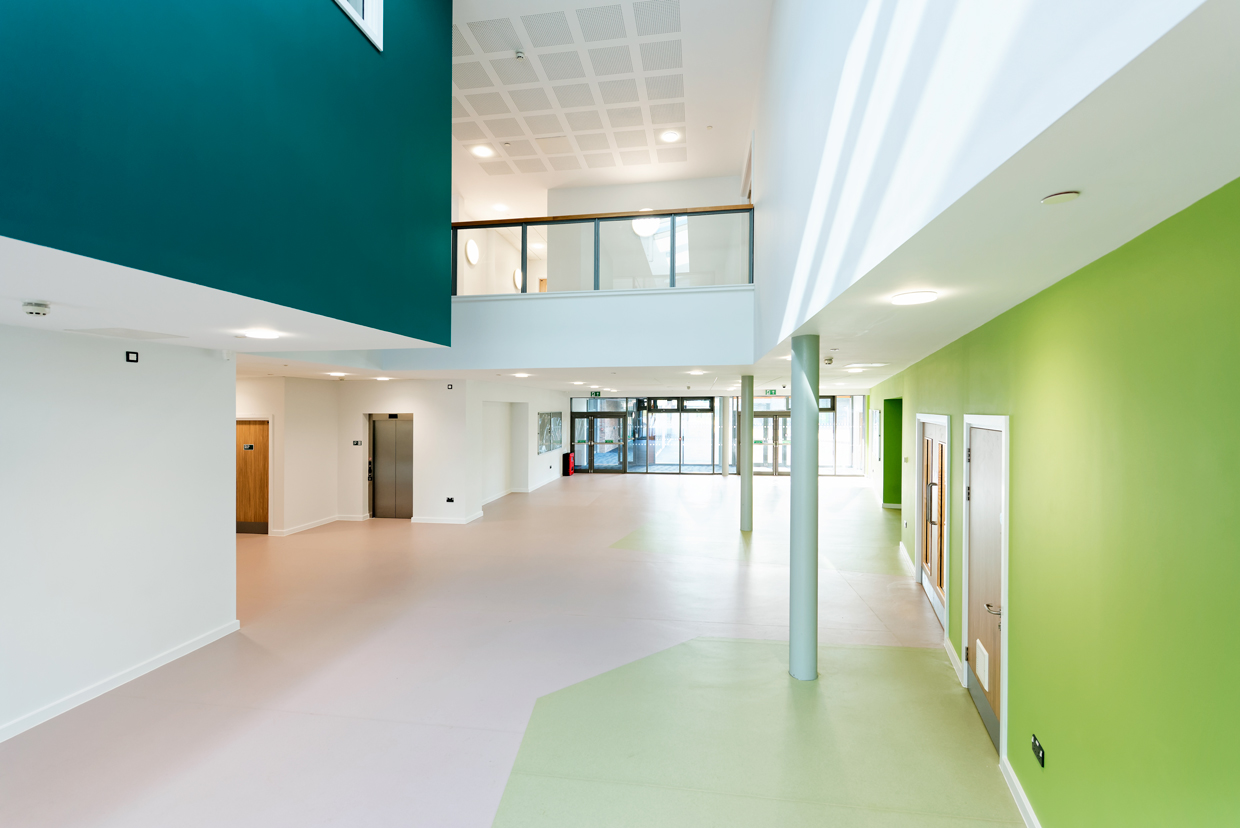 What key aspect(s) of the New European Bauhaus initiative does the project fit best with?
How does the project contribute to these aspects?
The use of our GTEC Megadeco board benefits from the pre-sealed technology Siniat provides; removing the need for a sealer coat on site and therefore saving time on the project. Also, the use of GTEC LaDura removes the need for plywood in certain areas which provides cost saving benefits and faster install times.