Eligibility period
Recent achievement (2012-2021)
Gypsum product manufacturer
Knauf Gips KG, Iphofen
Architect/Designer
HPP Hentrich-Petschnigg & Partner GmbH + Co. KG
Builder/Contractor
R&M Ausbau GmbH München, Niederlassung Leipzig
Project start/Completion date
2010/2015
Project start/Completion date
© Knauf/Gerard Halama
The Congress Hall was built in 1899 by the architect Heinrich Rust in Art Nouveau style as a social hall and opened in 1900 directly at the Leipzig Zoological Garden. In addition to the Great Hall, the hall building comprised several smaller halls and was suitable for dance events and concerts. Damaged by bombing in 1945, the building was rebuilt and extended in 1947. In 1989, the Congress Hall was closed after a fire and forgotten about. In 2001, the citizens' initiative "Congress Hall Leipzig" was born, and the association has campaigned for the restoration of the buildings since 2006. In 2009, the complete restoration of the Congress Hall was decided, and on 29 May 2015, the Congress Center Leipzig reopened as a modern conference centre.
Three-dimensional plaster mouldings directly from the factory complement the classic dry construction in the renovated congress hall. With the Knauf special constructions, the drywaller is no longer left alone with the third dimension of a construction project. Three-dimensional curves are possible with the combination of folding technique and stucco. The result is high-quality, smooth and perfectly shaped three-dimensional plaster mouldings ex works. The planning architects HPP were advised by Ekkehard Scholz, Project Manager Ceiling Systems at Knauf, prior to the construction project. Apart from the ornate stucco work in the stage area and the stucco balustrades around the balconies, the Iphofen-based company was able to supply most of the other historical cornices and decorative elements prefabricated off-site. On site, the components were only assembled, filled, and finished.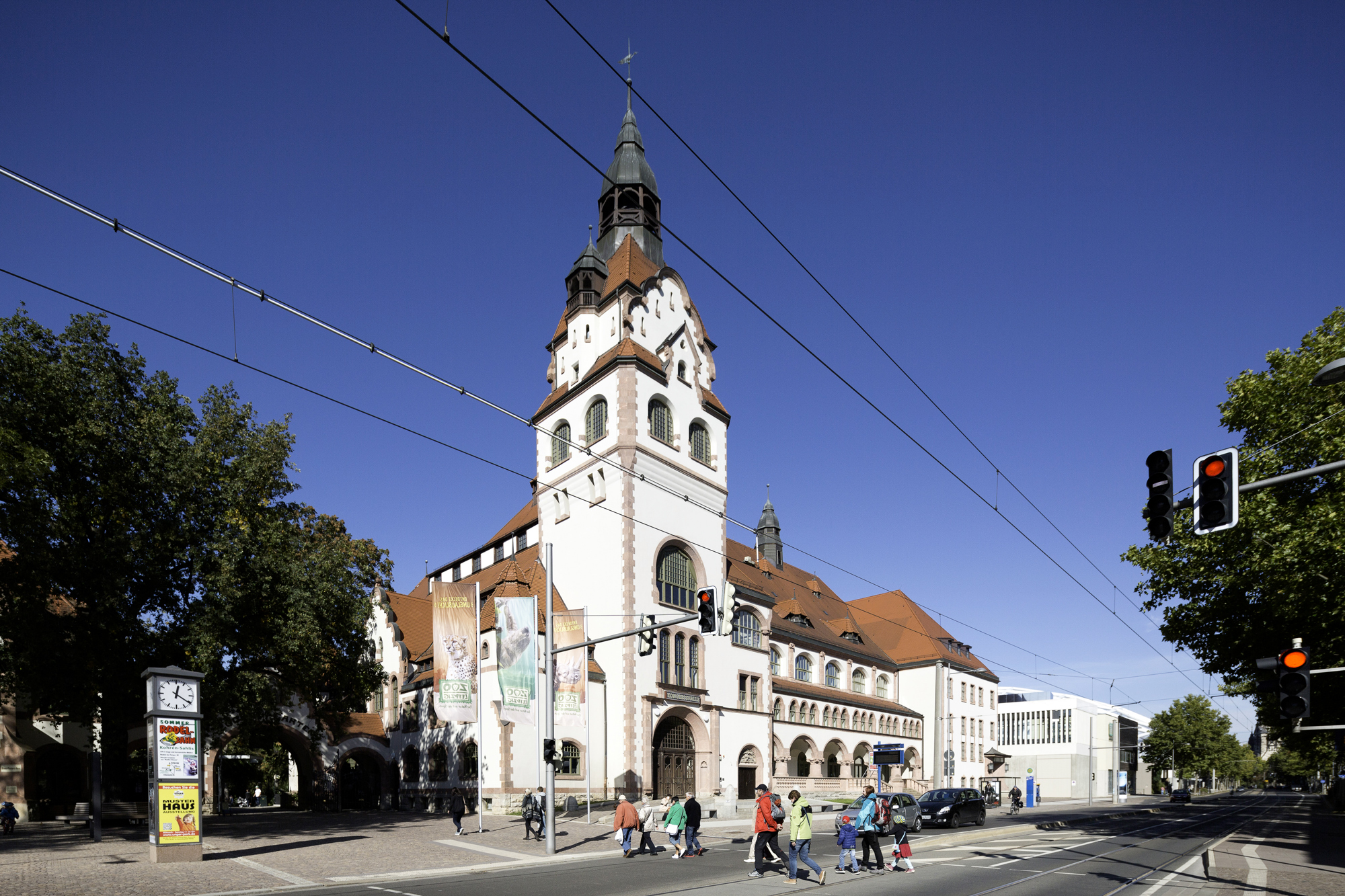 What key aspect(s) of the New European Bauhaus initiative does the project fit best with?
How does the project contribute to these aspects?
High quality three-dimensional ceiling design with prefabricated plaster elements combined with high acoustic performance.