Eligibility period
Recent achievement (2012-2021)
Client
Ville de Saint-Etienne
Gypsum product manufacturer
Knauf
Architect/Designer
Studios Milou Architecture (75) / Cabinet Palimpsestes (69)
Builder/Contractor
Nebihu
Project start/Completion date
2016
"La Comédie de Saint-Etienne – Centre Dramatique national" is a theatrical institution animated by the energy of creation.
A major project with a surface area of 8,000 m²! "La Comédie de Saint Etienne" counts 2 concert halls, one traditional with 700 seats, the other modular with 300 seats, technical premises, rehearsal studio, the theatre school and a bar-restaurant.
The place, designed by architects "Studios Milou Architecture" and "Cabinet Palimpsestes", produces national and world-renowned shows.
"Knauf Boîte dans la Boîte" has been implemented to create different spaces in the reception area. The comfort of these spaces is ensured with the acoustic properties of the solution box in the box. The system has seduced thanks to its simplicity, ease to implement and certified performances (mechanical and fire resistance) and with its acoustic insulation.
Traditional concert hall has been designed with a custom-made concept of curved ceiling. In addition to giving an aesthetic aspect, ceiling shape permits to manage sound wave diffusion and give high acoustic performance to the whole. A must comfort to enjoy the shows!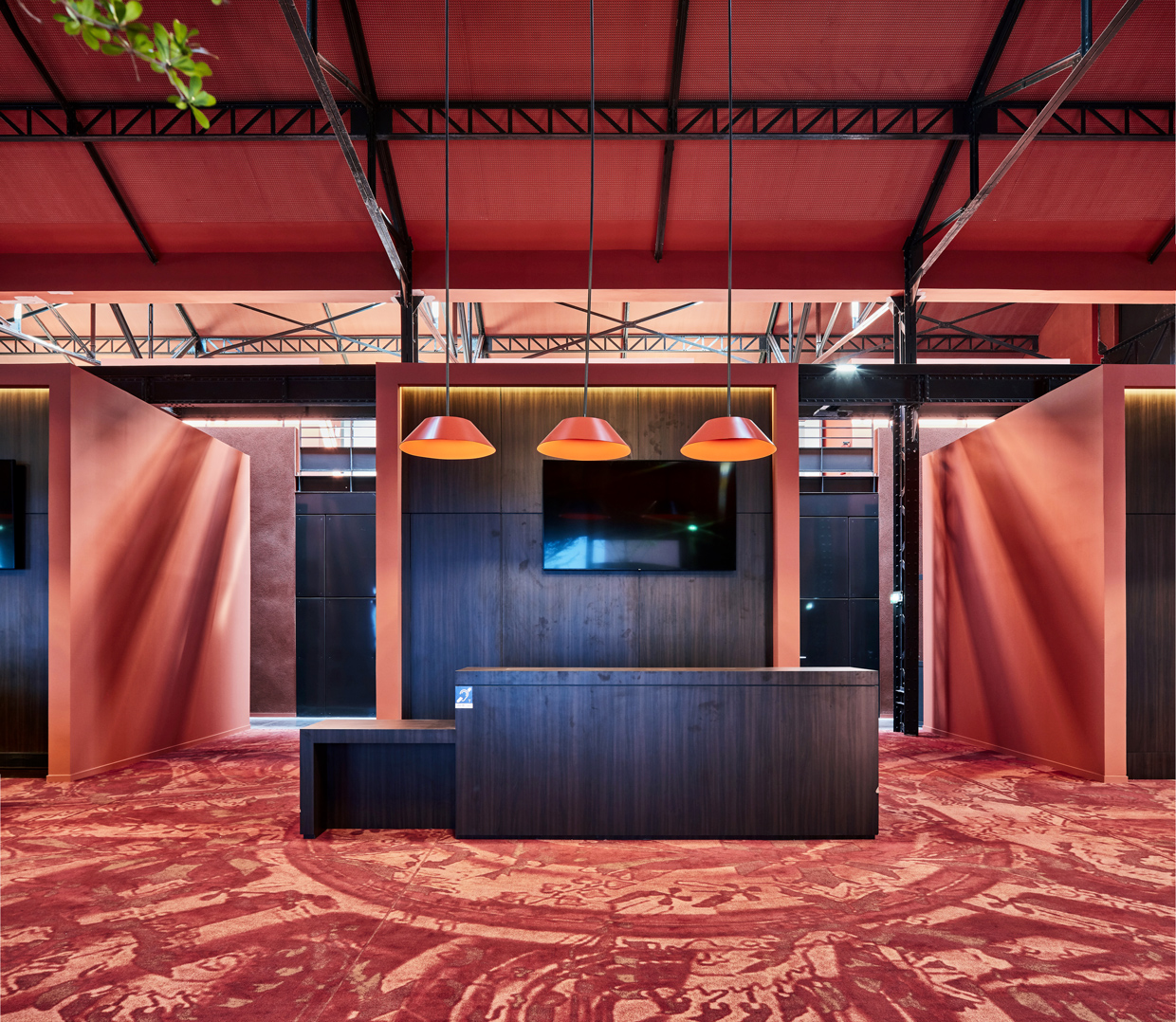 What key aspect(s) of the New European Bauhaus initiative does the project fit best with?
How does the project contribute to these aspects?
"Knauf Boîte dans la Boîte" is a turnkey solution providing an independent partitioning of the building structure to create spaces and structure interior volumes. A system already dimensioned and with performance already validated! Curved ceiling has been specifically designed for this project for a unique aesthetic.