Eligibility period
Work in progress (2021-...)
Gypsum product manufacturer
SINIAT
Architect/Designer
Chabanne Architecte
Other partners
CHABANNE INGENIERIE
Project start/Completion date
OCTOBER 2019 - SEPTEMBER 2021
This new medical center has been designed to offer optimal patient care and staff working conditions. It also makes the link between two residential retirement homes.
The design of the building allows an evolution of the hospital facilities (hotels, restaurants…).
The challenge was to build and renovate the building on a site already in operation. Now, the medical center of Montmorillon is a part of the existing building without distorting it. It combines the functionality and the welcoming vision of the modern hospital.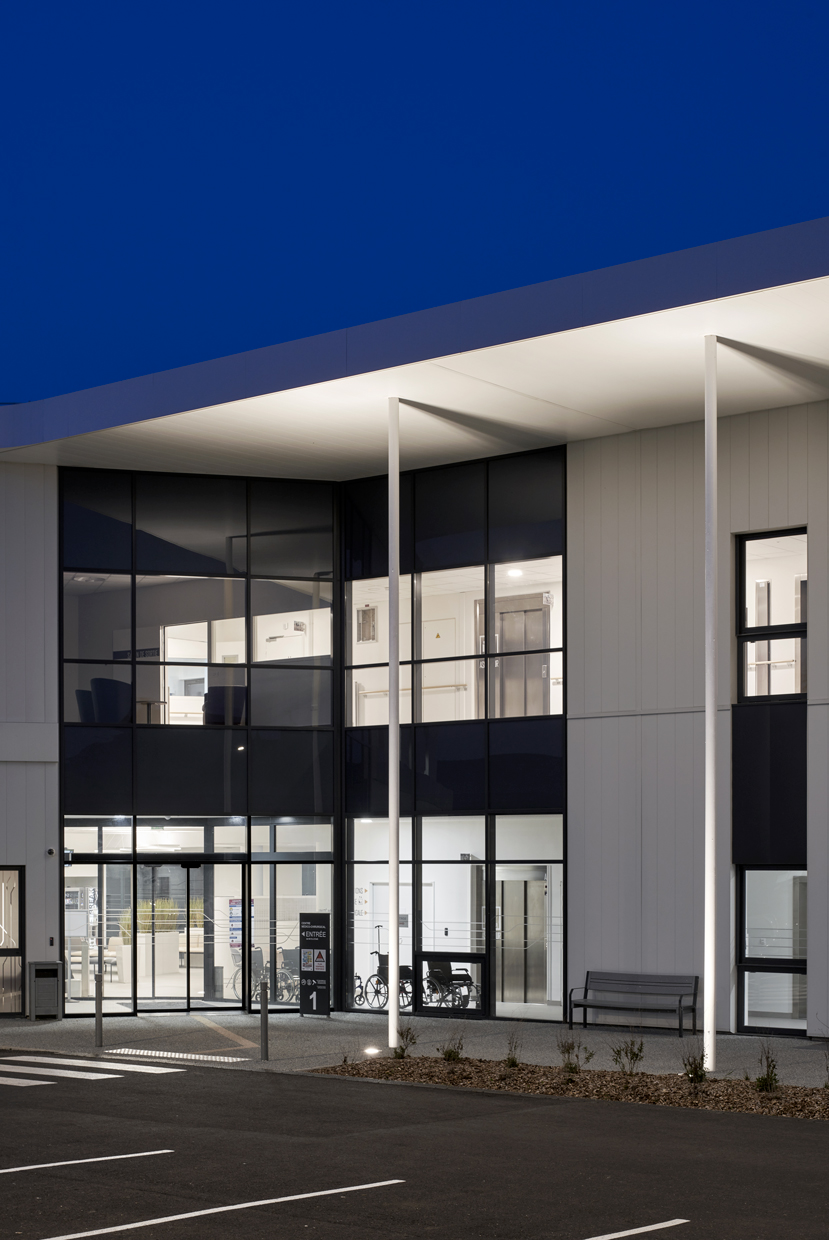 What key aspect(s) of the New European Bauhaus initiative does the project fit best with?
How does the project contribute to these aspects?
The architect decided to use SINIAT CAPT'AIR® Patented Technology plasterboards. Most of the plasterboards in this project benefits CAPT'AIR® technology. They can absorb up to 80% formaldehydes and transform them into inert components and neutralize the formaldehydes permanently. Furthermore, the SINIAT plasterboards are certified Cradle to Cradle Bronze level, providing sustainable products.